Just as there is plenty to do in Pictou County in the warmer months, there are also plenty of outdoor and indoor activities in winter.
Whether you want to have fun with the whole family or just get some fresh air, it's not hard to find something to do in Pictou County during the winter.
---
Cross-country skiing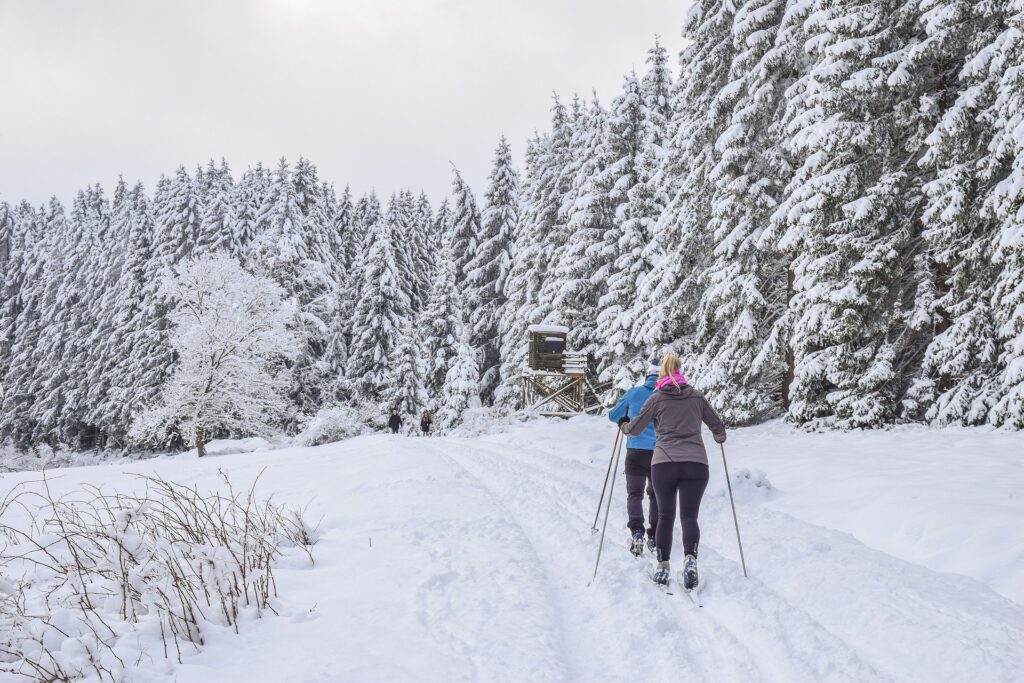 The trails in Pictou County are covered with a thick layer of snow every year, the perfect foundation for cross-country skiing. There are miles of trails for experienced cross-country skiers but also short trails for beginners. It is a great way to see some of the wonderful winter attractions that are not accessible by car.
The outdoor sport has become quite popular in the region in recent years, and some libraries and municipalities even rent out cross-country skis to those interested!
---
Snowshoeing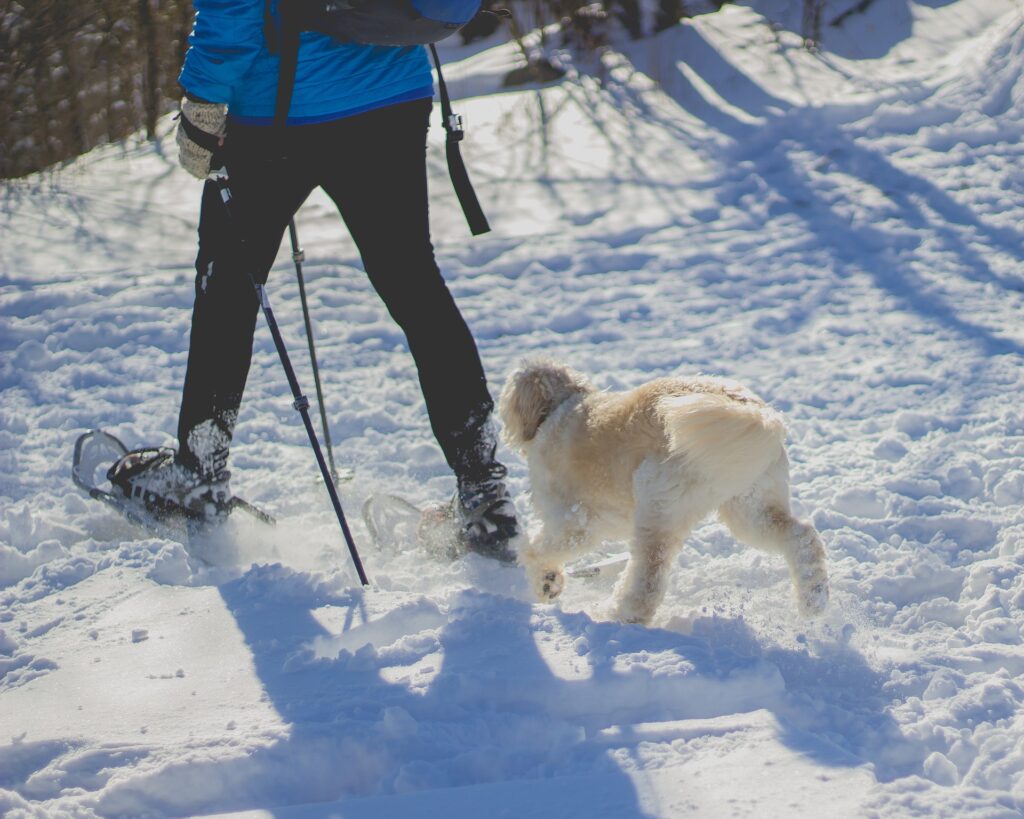 Snowshoe hikers, who share many of the trails with cross-country skiing, have a wide range of options in Pictou County for their next expedition. One can visit frozen waterfalls or simply hike in the park. At certain times in the winter, snowshoeing is certainly the best way to take a walk, and it's an easy way to avoid the danger of slipping on the ice.
Just like cross-country skis, snowshoes can be rented at Pictou County libraries and town halls.
---
Ice skating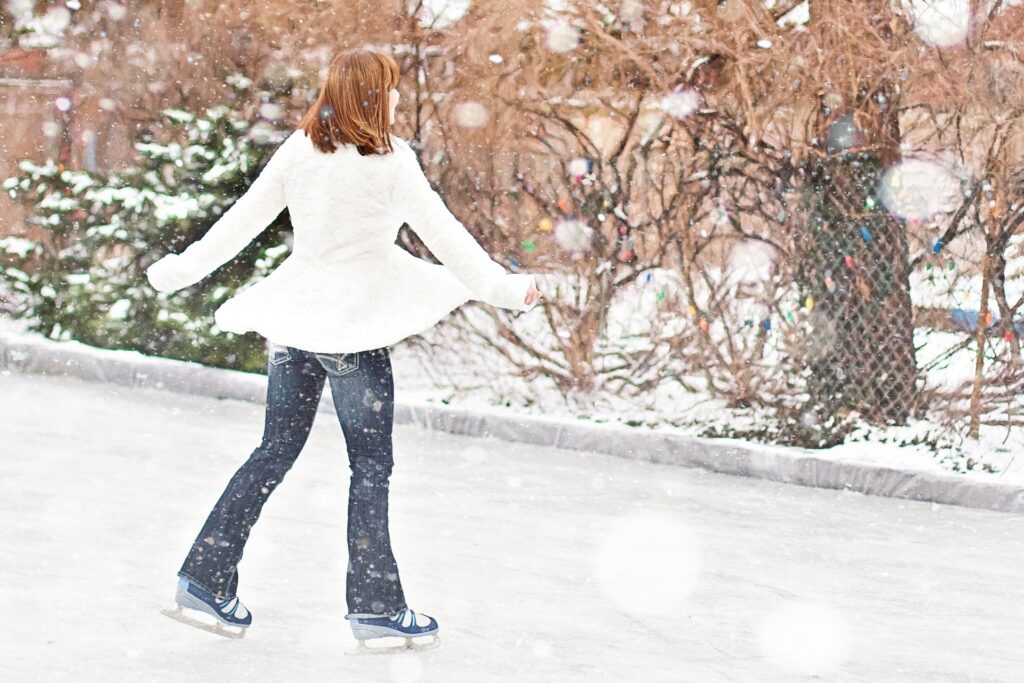 Ice skating is very popular in Canada, mainly because of hockey, but it is also a sport that the whole family can participate in. Skating is not only a fun way to spend time indoors or outdoors, but it is also good exercise and great fun. Besides doing a few laps on skates, playing a game of ice hockey for fun is always a good way to spend your free time.
In Pictou County, a region that is big on physical activity and hockey, there are a number of outdoor and indoor rinks in almost every town in the region. Free skating times for the various rinks are available online or from local providers and can be a great way to fill your day with some exercise.
For those who want to improve, ice skating lessons and power skating programs are very popular in the region and promise beginners and experienced skaters a lot to learn.
And don't worry, it's not just about ice hockey: Pictou County also has a few figure skating clubs that also offer competitions.
---
Sledding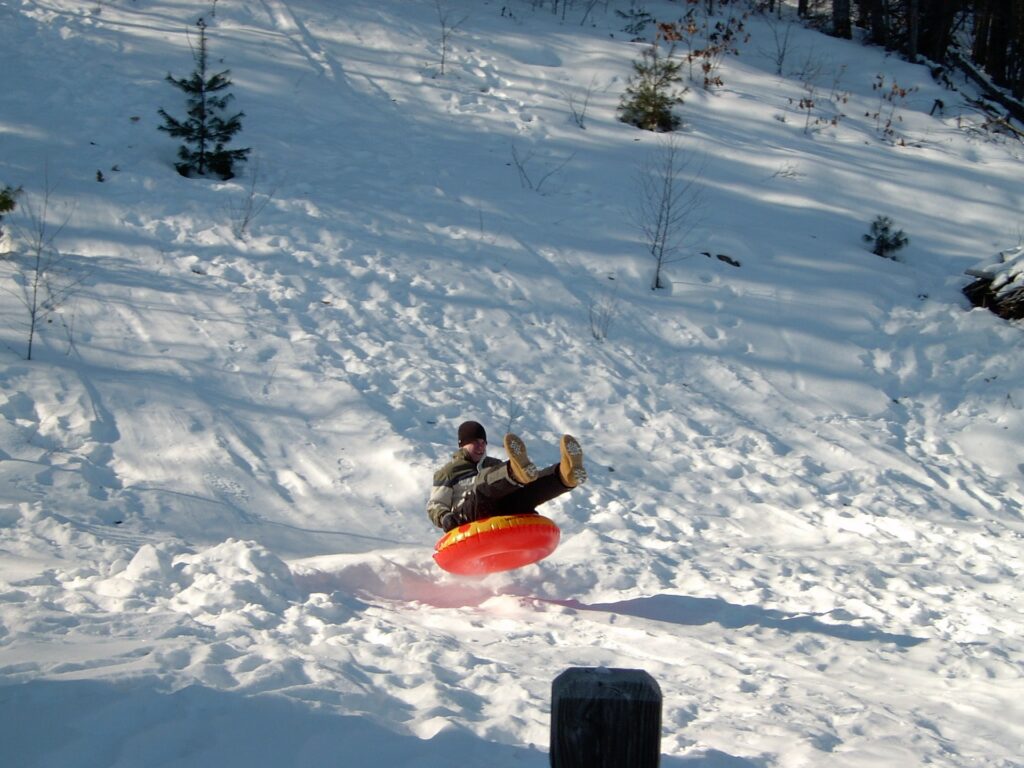 It may sound like a kids' activity but once they get on a sled, inner tube, or crazy carpet sled, everyone has a lot of fun. Pictou County has some very popular public sledding hills, including one near Stellarton town center. Many local winter carnivals also offer a sledding party where everyone can have fun. And believe us, running up the hill is a workout in itself!
---
Curling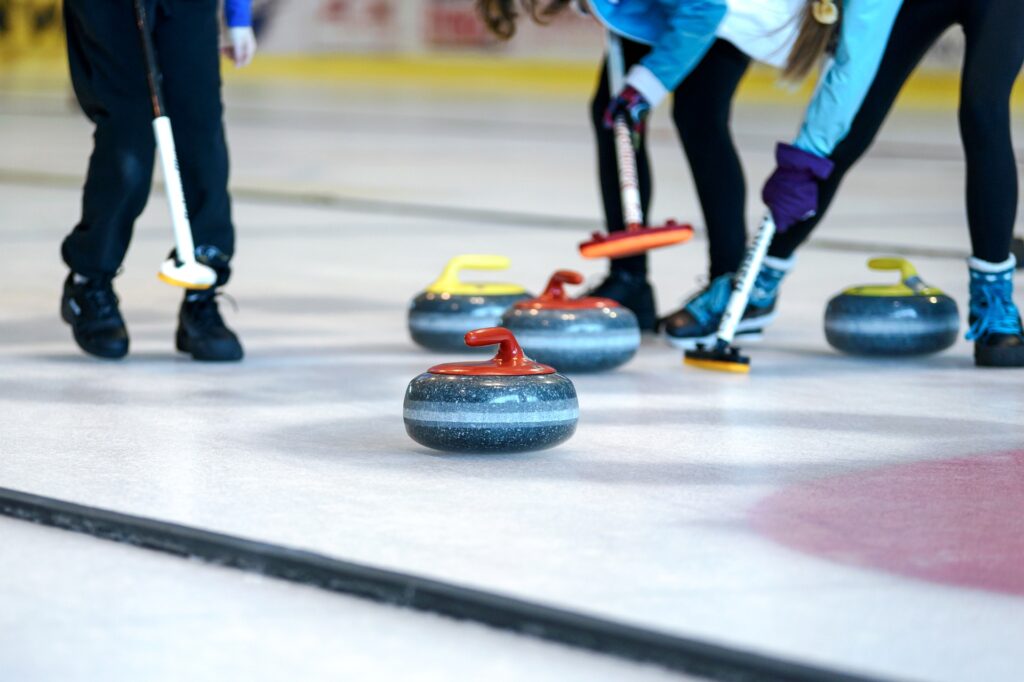 Curling is a great indoor winter sport that is less physically demanding but can be quite strategic if you get involved in competitions. With adaptive versions of the sport also available in Pictou County, curling is very popular in the region.
Whether you are young or old, there is a league for you and the opportunity to compete or just play for fun and socializing. Senior and adult leagues have become increasingly popular in Pictou County in recent years, and stick curling is also growing in popularity with those who want to play but can't or won't squat to throw a stone.
Curling clubs in the region are always happy to welcome new members of all ages and experiences.