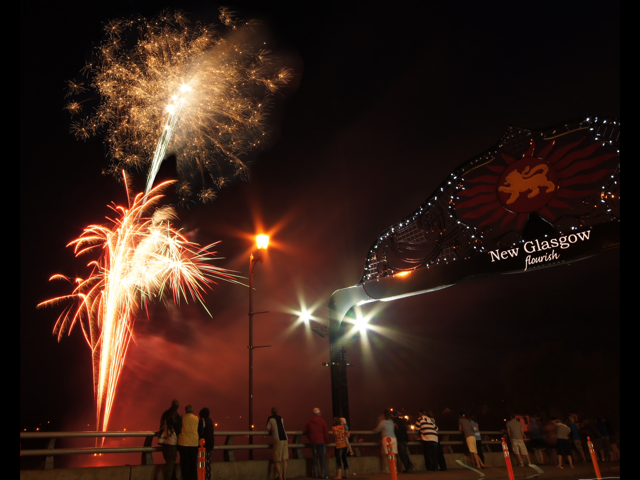 Every year, each town in Pictou County holds its own version of summer festivals and town fairs to celebrate summer and have a bit of fun.
Every festival offers something unique and entertaining.
City of Westville: Canada Day celebrations
Every year, the town of Westville hosts Canada Day celebrations with a parade, carnival, pageant and much more for the whole district. People come from all over the region to take part in the celebrations.
City of Trenton: Fun Fest
Fun Fest is a celebration of town spirit and summer fun with a town dance, mayoral tea, baseball tournaments, and other fun and exciting community events for everyone to take part in.
Town of Pictou: Lobster Carnival
The Pictou Lobster Carnival has been a Pictou tradition since 1934, creating a "lobster fever" throughout the town and county that grows larger every year. Festivities include a carnival, parade, children's events and an ever-growing concert series that features great musicians each year. The carnival marks the annual end of the lobster season and has a very maritime tradition with events such as modified boat races and lobster dinners.
City of Stellarton: Homecoming
The town of Stellarton's Homecoming celebration offers a lot of fun every summer. Children's parades, tea parties, ball tournaments, concerts and children's activities.
City of New Glasgow: Pre-Canada Day and Anniversary Celebration
As a smaller celebration, the city of New Glasgow hosts a number of pre-Canada Day events each year on the day before the nation's birthday. Fireworks, bouncy castles for children and music last all afternoon into the evening to kick off the holiday.
The New Glasgow Riverfront Jubilee, a music festival on the first weekend of August, offers rock music from well-known bands and three evenings of great musical entertainment on the big stage right by the river. The festival's slogan is: "Let's Rock the River!